Create happy moments you'll never forget...
Want to create a memorable birthday celebration?

Happy Moments will highlight the person you're celebrating and create a joyful, inspiring, and memorable experience for everyone.
Includes a series of 30 cards with thoughtful questions and 3 surprising challenges, specially designed to celebrate him/her in a special way.

You can even attach question cards to wine or champagne glasses! We know... simply genius, right! ;-)

★★★★★ Rating - See our reviews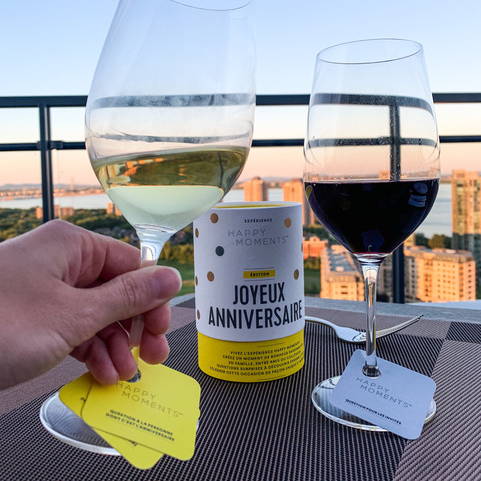 ⭐️⭐️⭐️⭐️⭐️
" I received Happy Moments - Happy Birthday Edition for my b-day. I had a couple of friends over for dinner. We decided to play during desert. An hour later...we were reminiscing, laughing and crying...tears of joy! Perfect game to help remember why the happiest moments are about the people in our lives and the moments shared together. "
- Catalina, Montreal
⭐️⭐️⭐️⭐️⭐️

"Lors du 60ème anniversaire de mariage de nos grands-parents nous voulions souligner l'évènement avec quelque chose de significatif et de différent. Nous avons donc offert et surtout utilisé l'outil tout au long de la soirée afin de célébrer l'union de nos ainés préférés mais surtout de se souvenir de moments précieux du passé avec eux et surtout de mettre de l'avant leur grandes qualités. Bref, une soirée inoubliable..."

- Eric H., Montréal
⭐️⭐️⭐️⭐️⭐️

"J'ai eu 44 ans et ma sœur jumelle également. Du pur plaisir à poser les questions et surtout à entendre les réponses de tous et chacun... À certains moments, les réponses ont été tellement drôles et spontanées, et à d'autres moments nous nous surprenions tous à être émues allant même à verser quelques larmes de bonheur."
- Christine Valin, Québec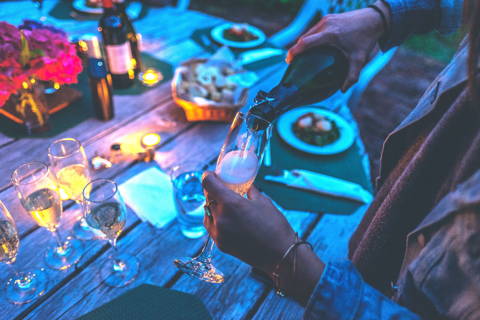 At home, at the restaurant, at a BBQ party, bring it wherever you go!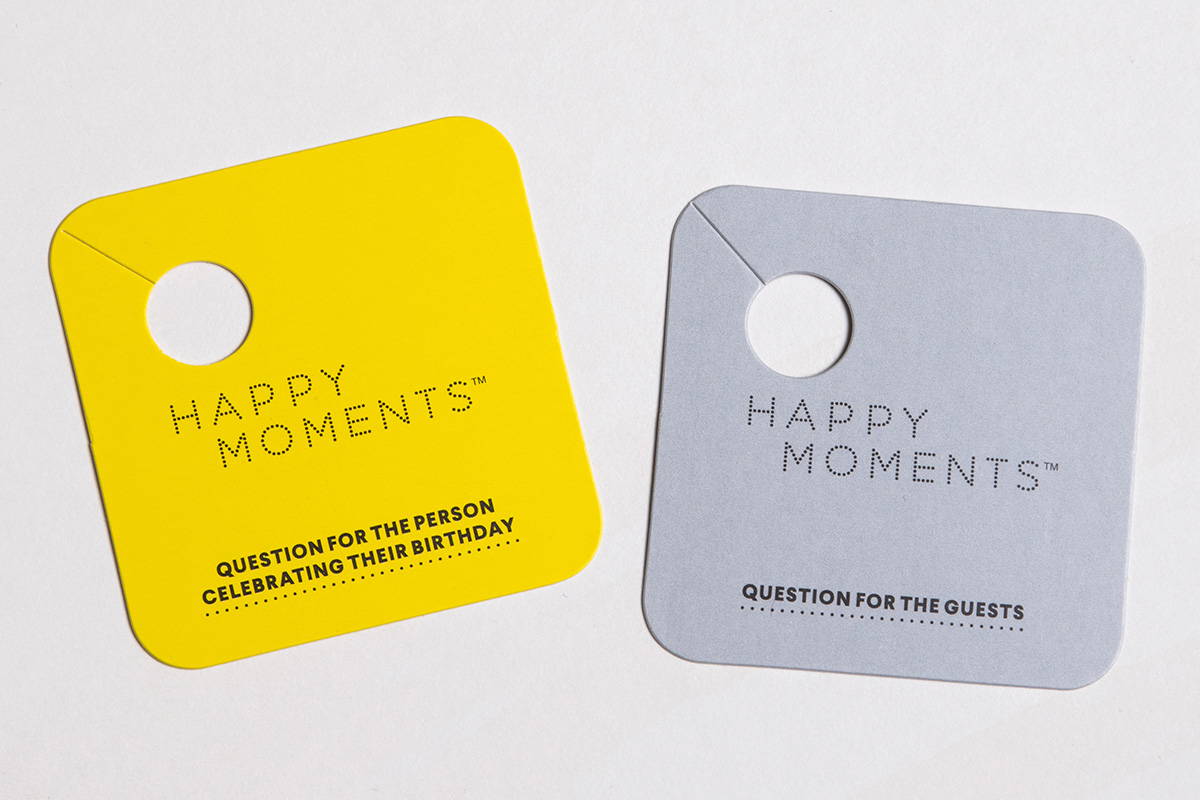 2. PICK A CARD, ANY CARD.
Randomly pick a question or challenge card.Each guest draws a random surprise card that will highlight the person being celebrated and the celebration itself.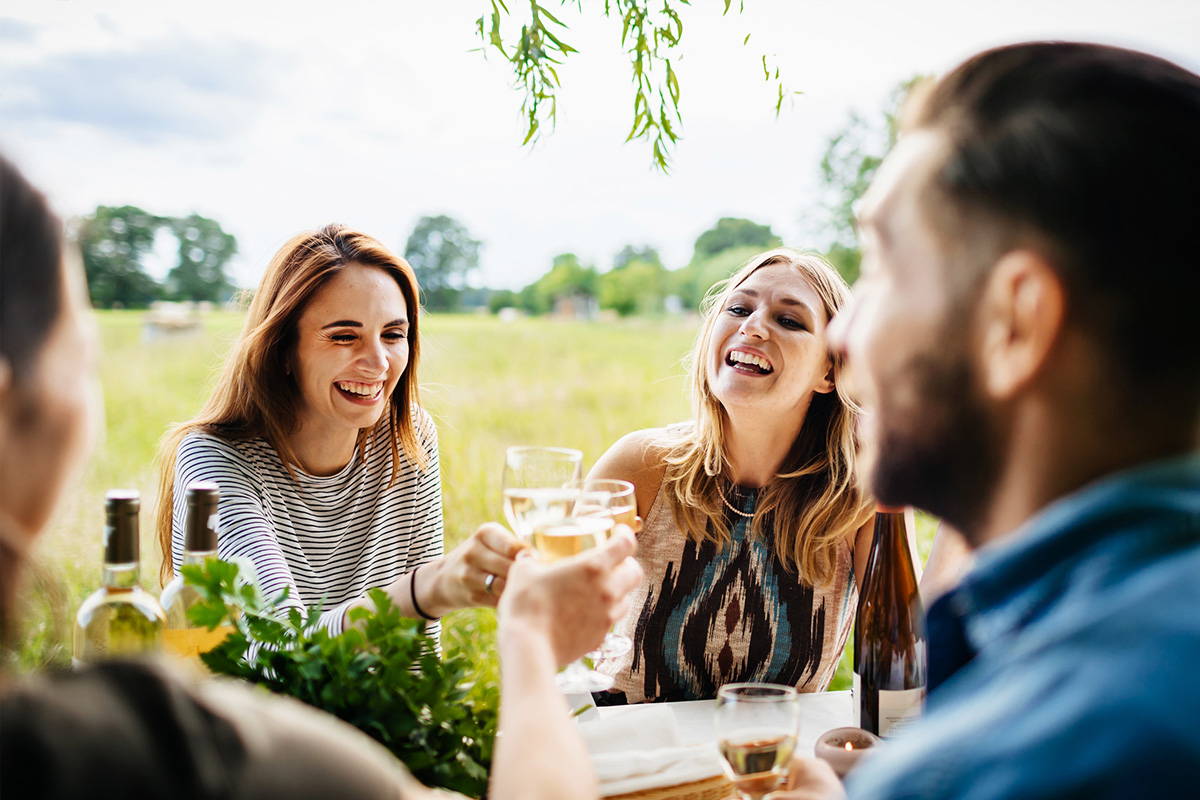 3. HAVE FUN! ENJOY THE MOMENT TOGETHER!
On the menu : surprises, happy memories, discovery, laughter, bonding, tears of joy and festive entertainment.
Spark meaningful reflections both at a personal and collective level and get inspired to create more moments of happiness in your life!
The questions were designed specifically to deepen discussions in a genuine, uplifting and meaningful way.
It's delightfully surprising, festive, entertaining and it will surely add some fun to any birthday celebration!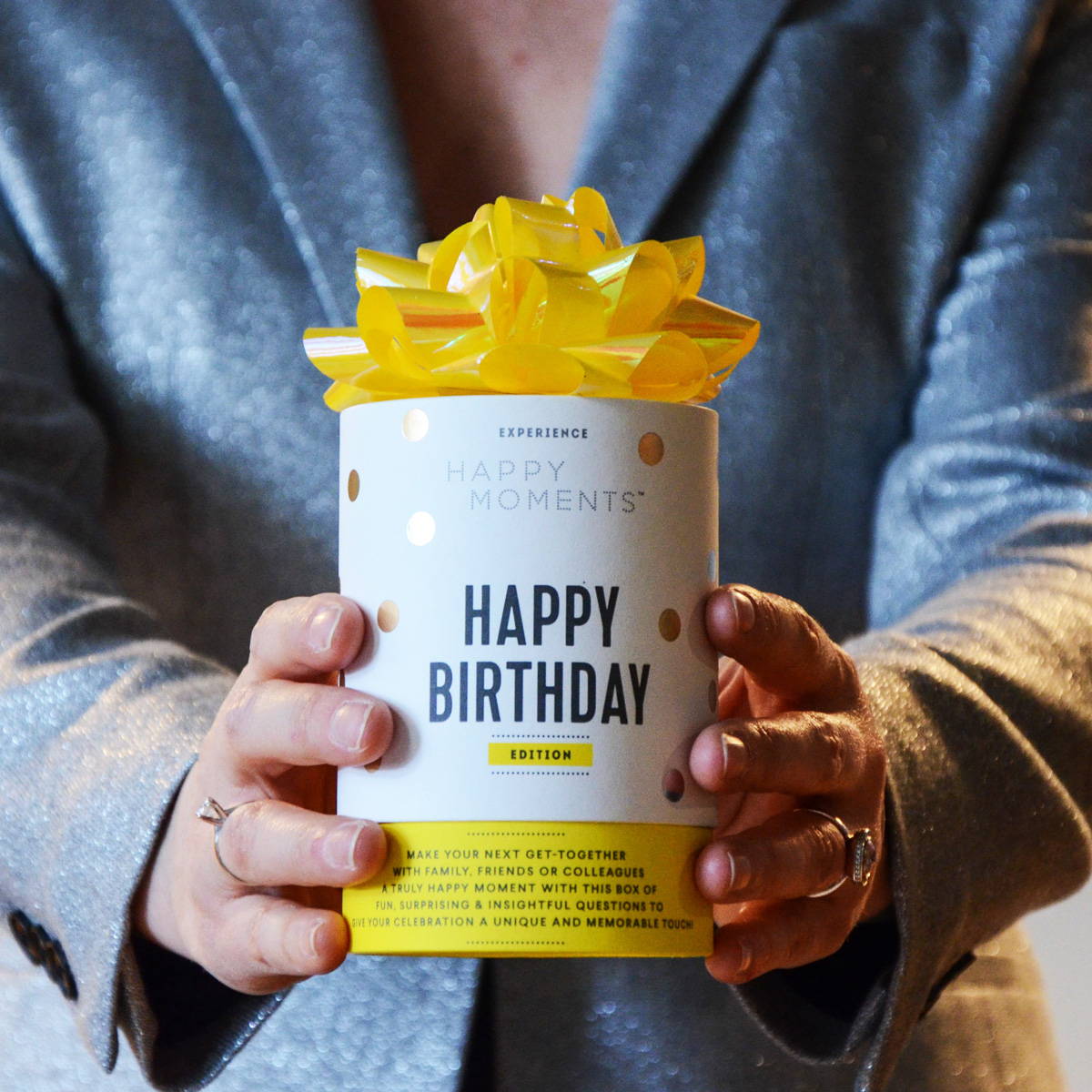 MAKE HER/HIM FEEL SPECIAL ✨
Give the gift of an experience everyone will remember.
"I created something I wish existed!"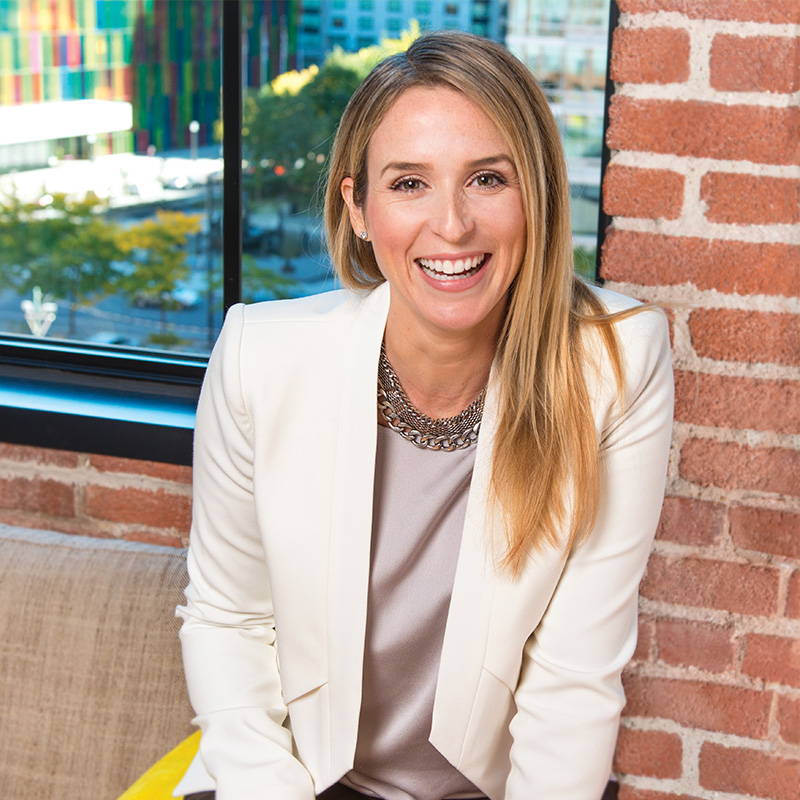 My favorite moments are always the ones I spend celebrating with friends and family and I was always looking to find ways to enhance those moments and make them memorable. I sincerely hope you will create so many unforgettable moments with them! I am really looking forward to hear from you.
Cheers!
Sophie Brochu
Founder of Happy Moments
We'll inform you of fun events, tips and tricks and free sneak peaks to our upcoming products!