Our world needs, more than ever, Happy Moments at Work
Infuse happiness at work.
Fun. Powerful. Uplifting.

Our world needs,
more than ever,
Happy Moments at Work
Infuse happiness at work.
Simple. Powerful. Uplifting. Actionable.
A NEW IMPACTFUL AND FUN SOLUTION TO MAKE A POSITIVE DIFFERENCE IN YOUR WORKPLACE!
SPARK UPLIFTING TEAM BUILDING ACTIVITES!

UPGRADE YOUR EMPLOYEE EXPERIENCE WITH A TURNKEY INCLUSIVE EMPLOYEE ONBOARDING EXPERIENCE

INSPIRE EACH TEAM MEMBER TO ELEVATE HAPPINESS AT WORK, TOGETHER.

HIGHLIGHT HOW VALUABLE THEY ARE WITH GENUINE EMPLOYEE RECOGNITION

REINFORCE YOUR CULTURE, VALUES & EMPLOYER BRAND WITH A POSITIVE TEAM REFLECTION ON YOUR STRENGHTS.
Be one of those companies that have developed a strong culture based on people, happiness and team spirit!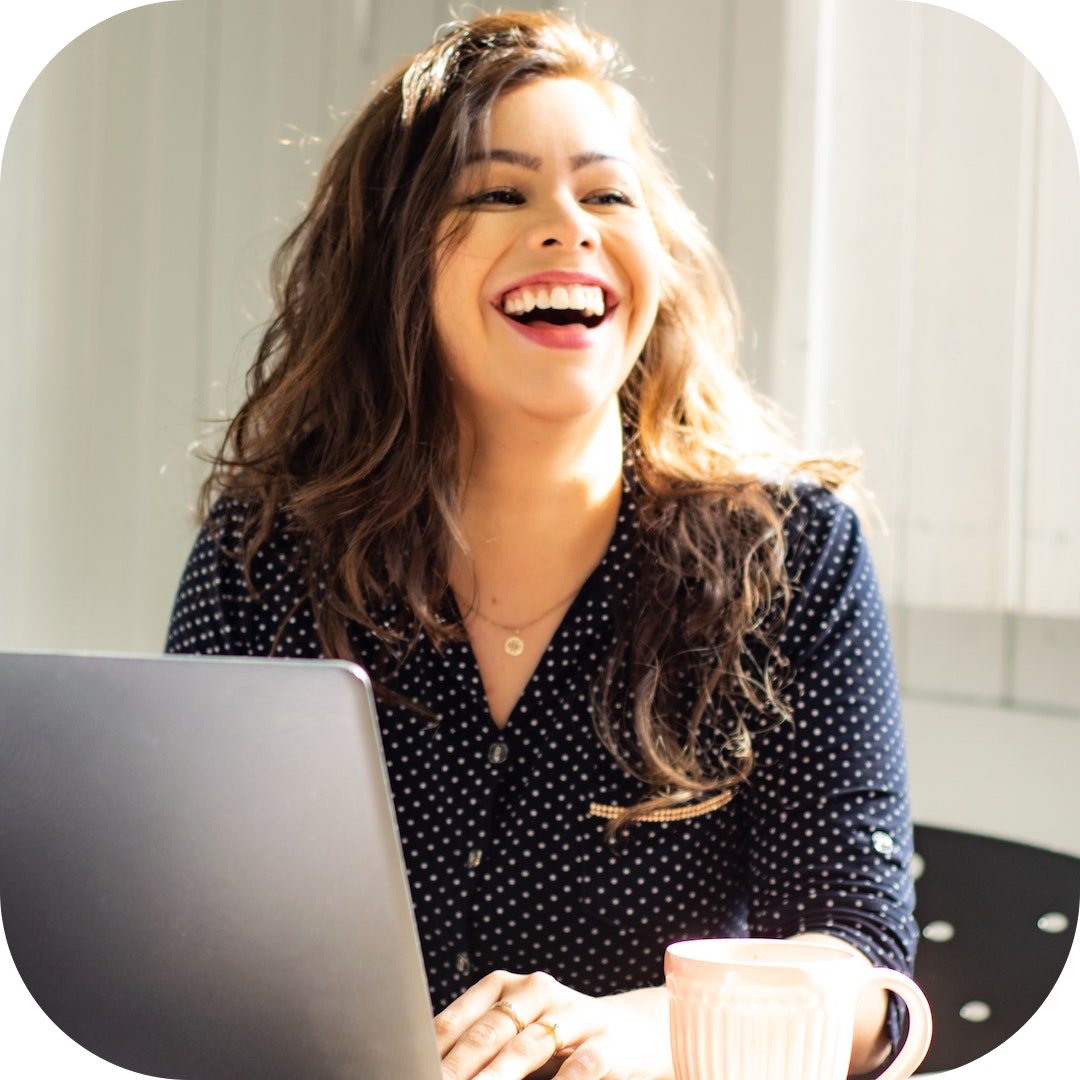 REMOTE TEAM BUILDING ACTIVITY
Turnkey solution.
Easy as 1 · 2 · 3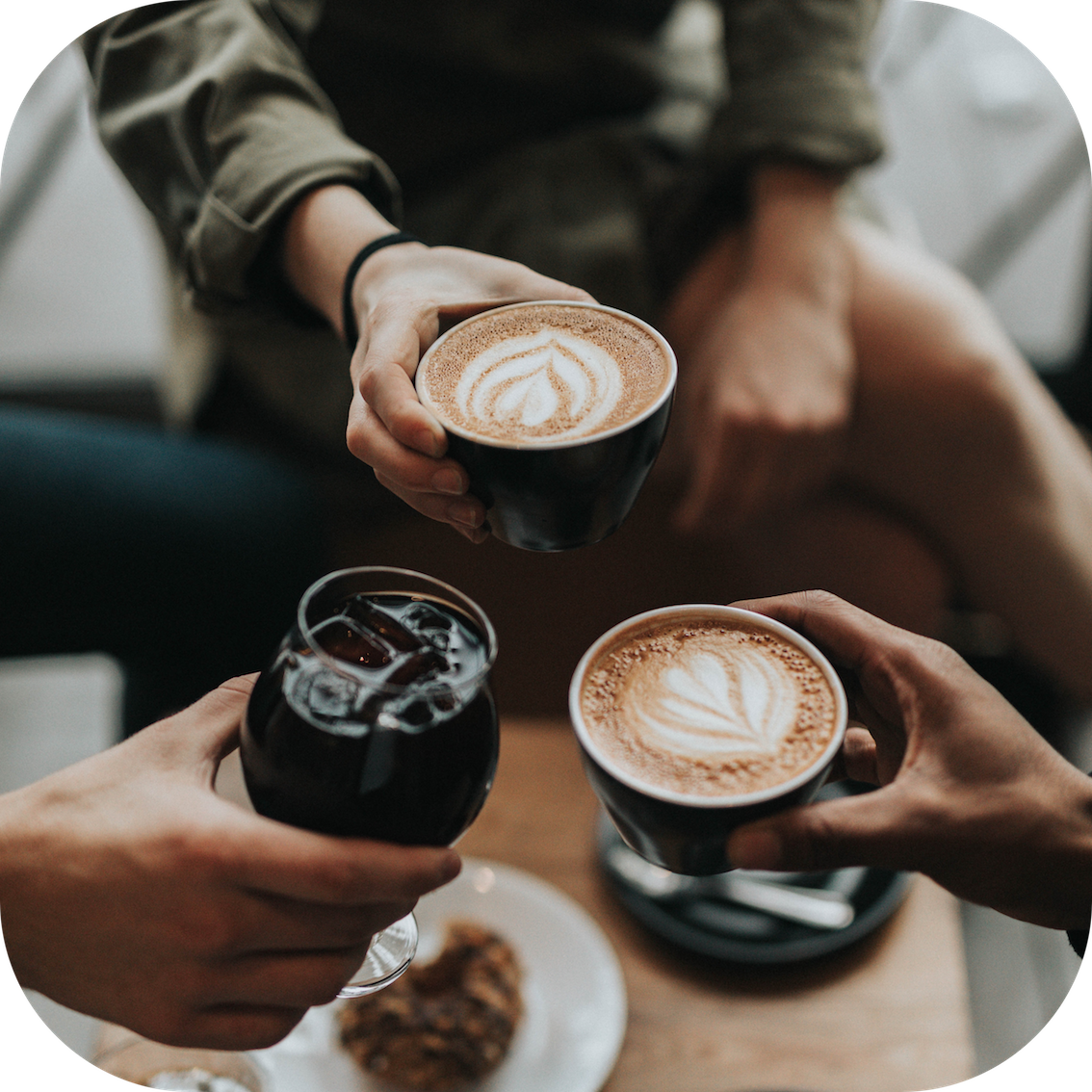 An online video conference meeting
👩🏼‍💻👩🏻‍💻👨🏽‍💻👨🏻‍💻
or a get-together at the office? Use them anywhere, anytime.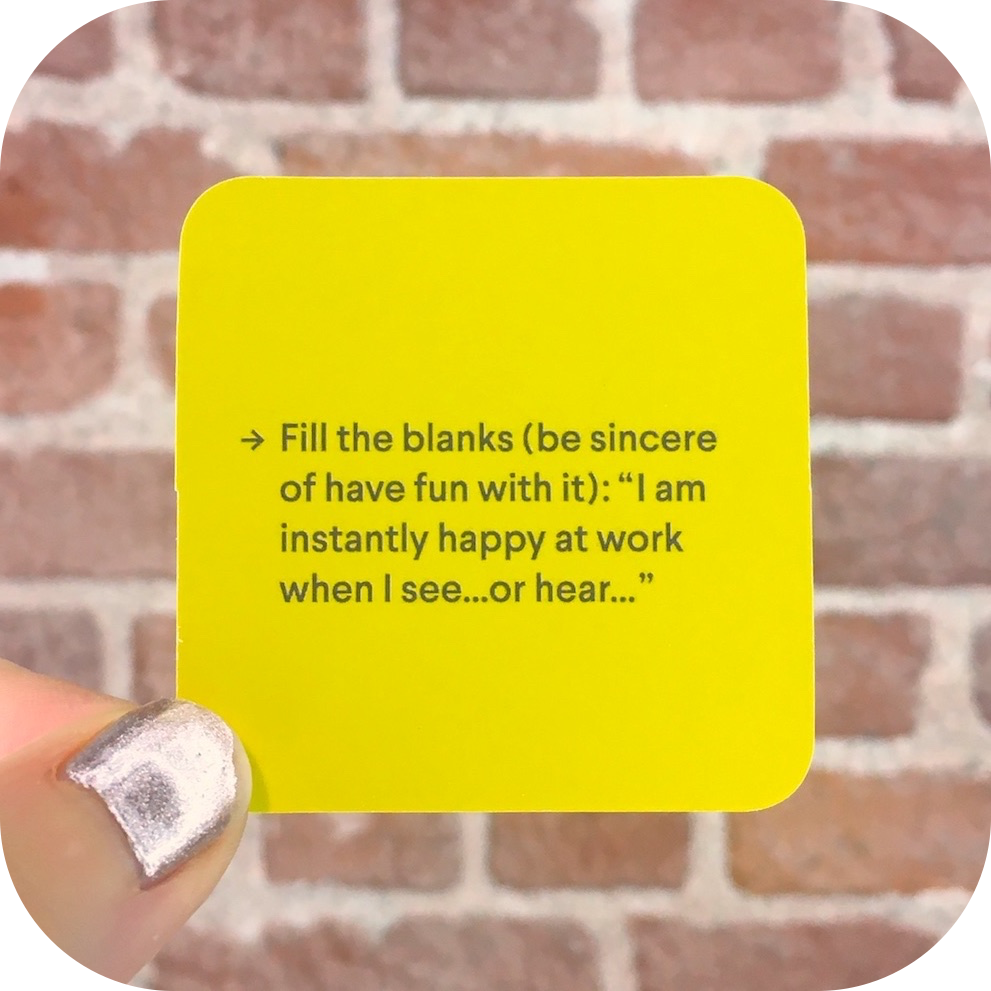 Each participant randomly picks a question or challenge card.

HAVE FUN! ENJOY THE MOMENT.
Motivating and fun discussions, great ideas, new positives perspectives, laughs and most of all, a well being and unifying feeling.

Discover the multiple ways to play and apply Happy Moments at your workplace.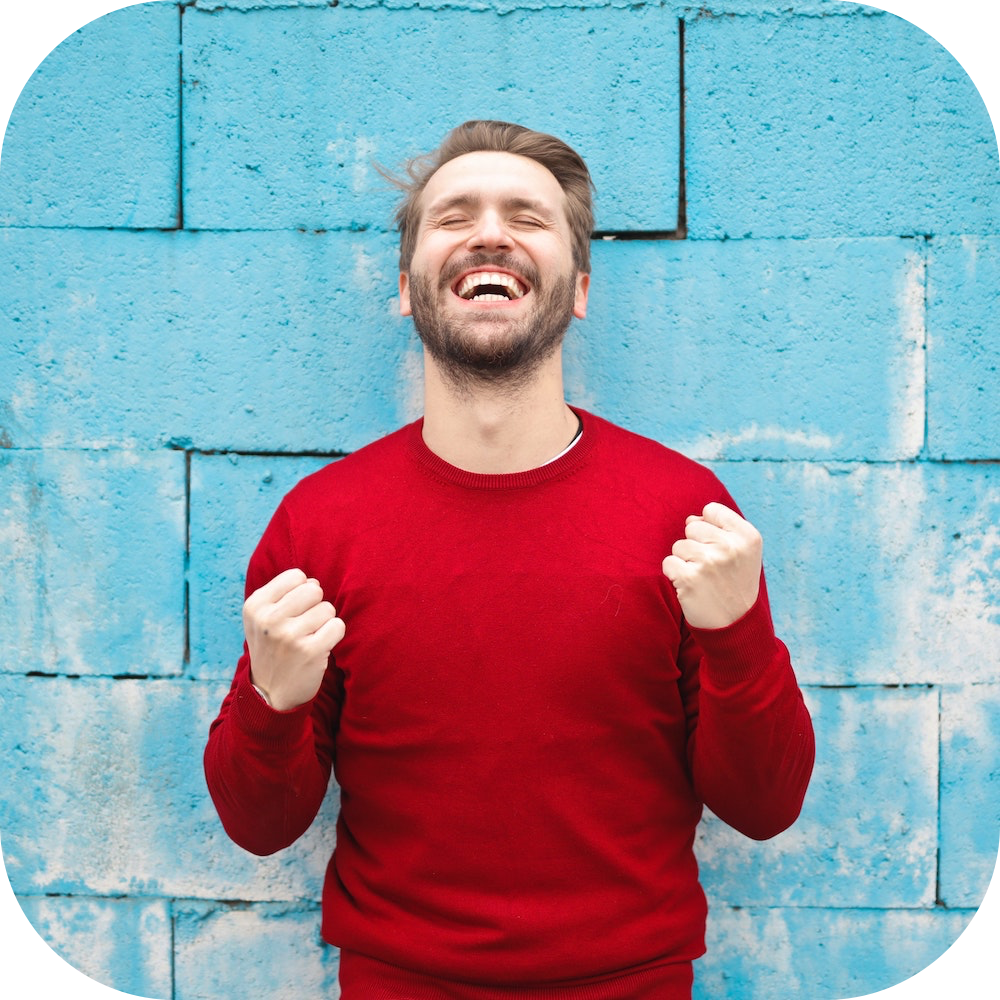 We asked our clients "What 3 words would you use to describe your experiences?" and they said...
Constructive
Creative
Inspirational
Energizing

Exciting
Introspection
Listening

Shared knowledge
Recognition
Collaborative

Introspection
Insightful
"In three words, I would describe these new products as unifying, joyful, and useful. Great products created by a top line entrepreneur."
Christiane Germain
Co-president & CEO, Groupe Germain Hôtels

Former Dragon on Dragon's Den Quebec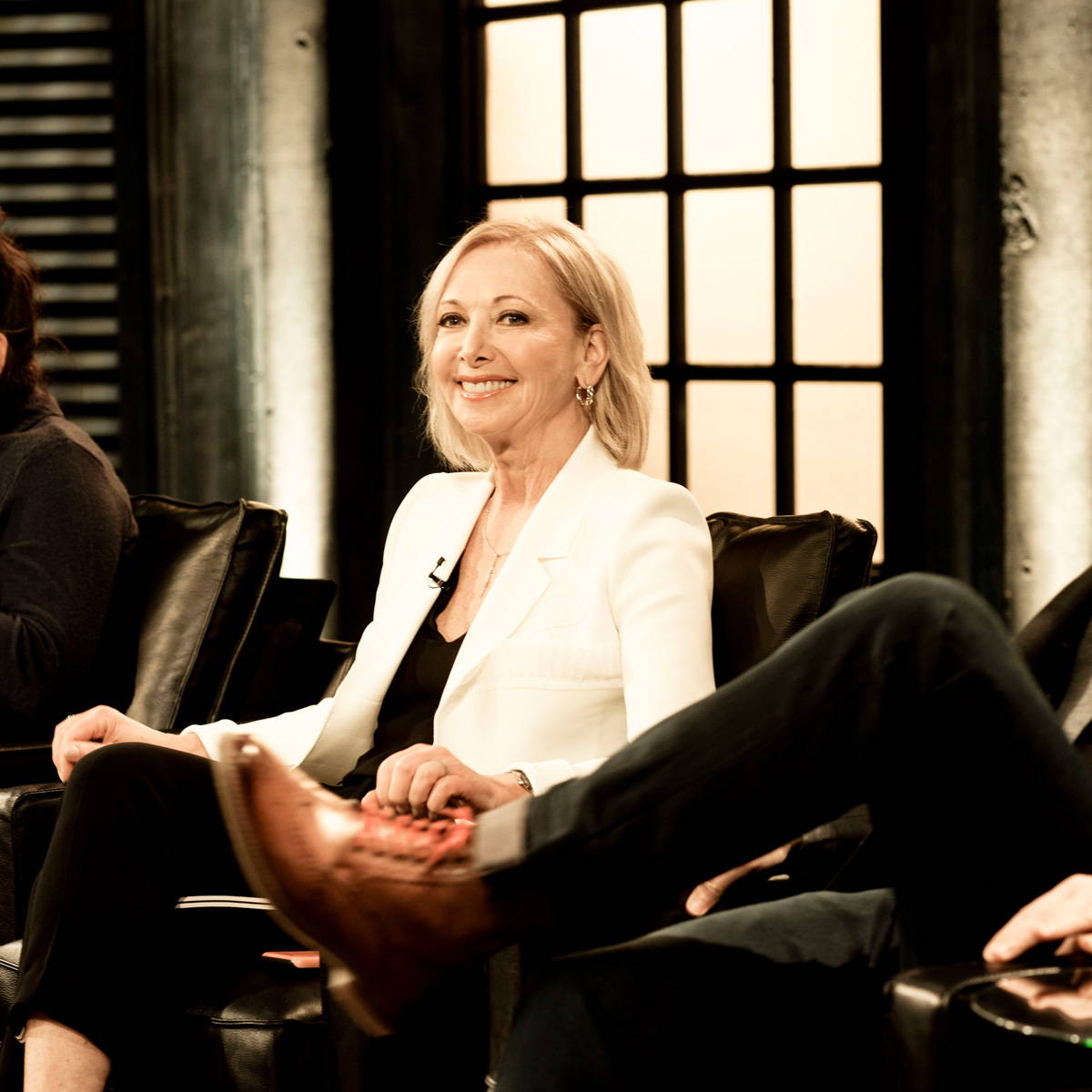 Designing for Happiness at Work
Each edition has been strategically designed with our expertise in human resources management, team building, coaching and Neuro-Linguistic Programming (NLP). We base our approach on three pillars that have proven to help organizations build stronger, highly-motivated teams leading to higher levels of employee engagement.
Happiness at work is directly linked to the quality of the relationships amongst team members, and between employees and their immediate supervisor. Create stronger bonds by facilitating genuine and constructive interactions.
Immediately boost your team's motivation and synergy with a positive team-building activity that will be appreciated by leaders as much as employees.

Employee recognition plays a key role in fostering happiness at work.
Each of your employee deserves to be seen, heard, valued and recognized for who he/she is and what he/she contributes at work. Make your team shine in a significant and powerful way.


Positive change starts with a positive mindset. Its easier said than done....right?
We help you to spark motivating and useful reflections and new positives perspectives that will create an instant feeling of well-being for you all. With a positive mindset we can overcome all challenges.

An uplifting team activity!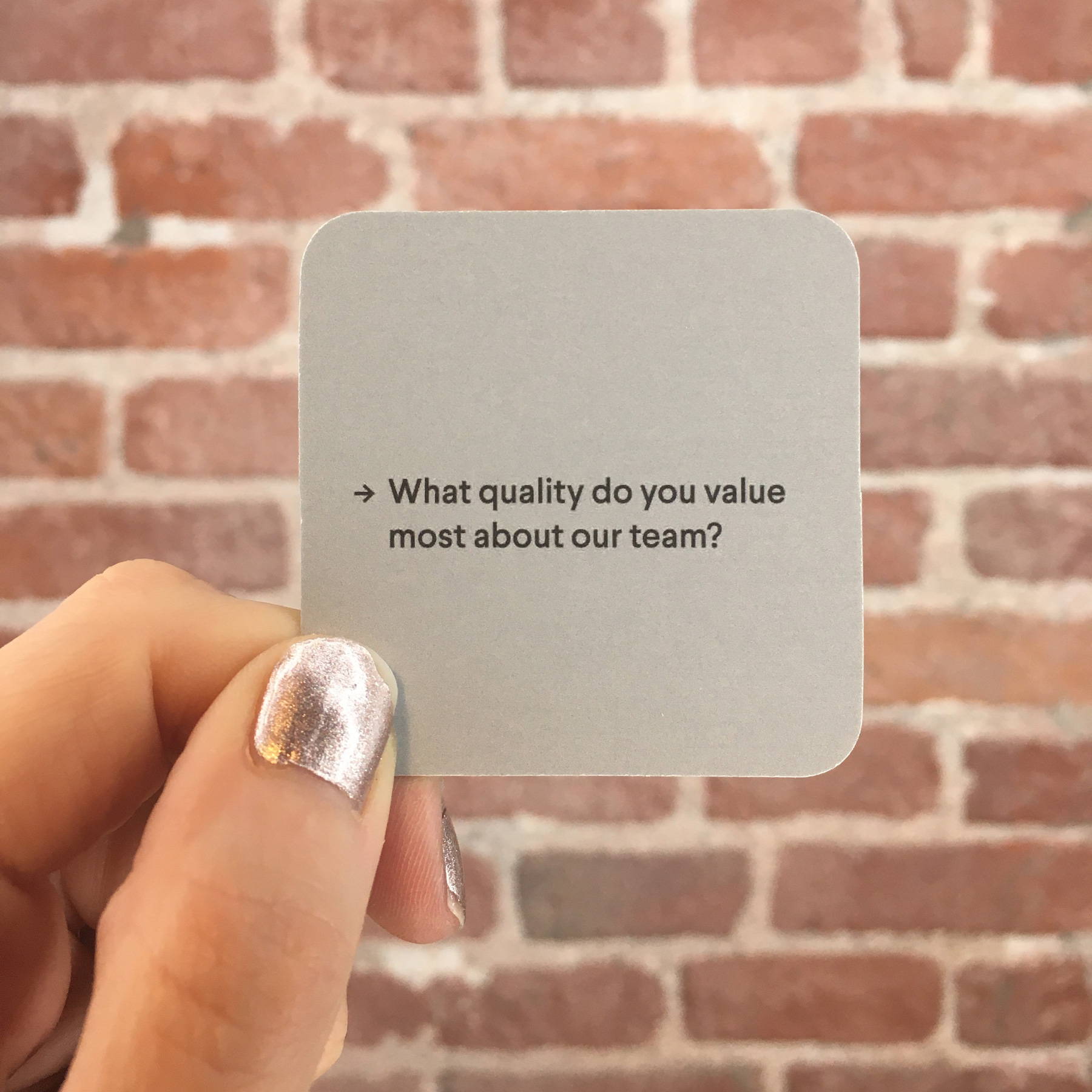 With this card, each member of your team will share what he appreciates and values. Being recognized by our peers helps reinforce the sense of belonging with the company and the team.

HIGHLIGHT YOUR STRENGTHS!

Sharing the reasons why you decided to work here makes you remember how privileged you are and makes you focus on the positive side. This is a great way to highlight your company's strength through your employees' own voices.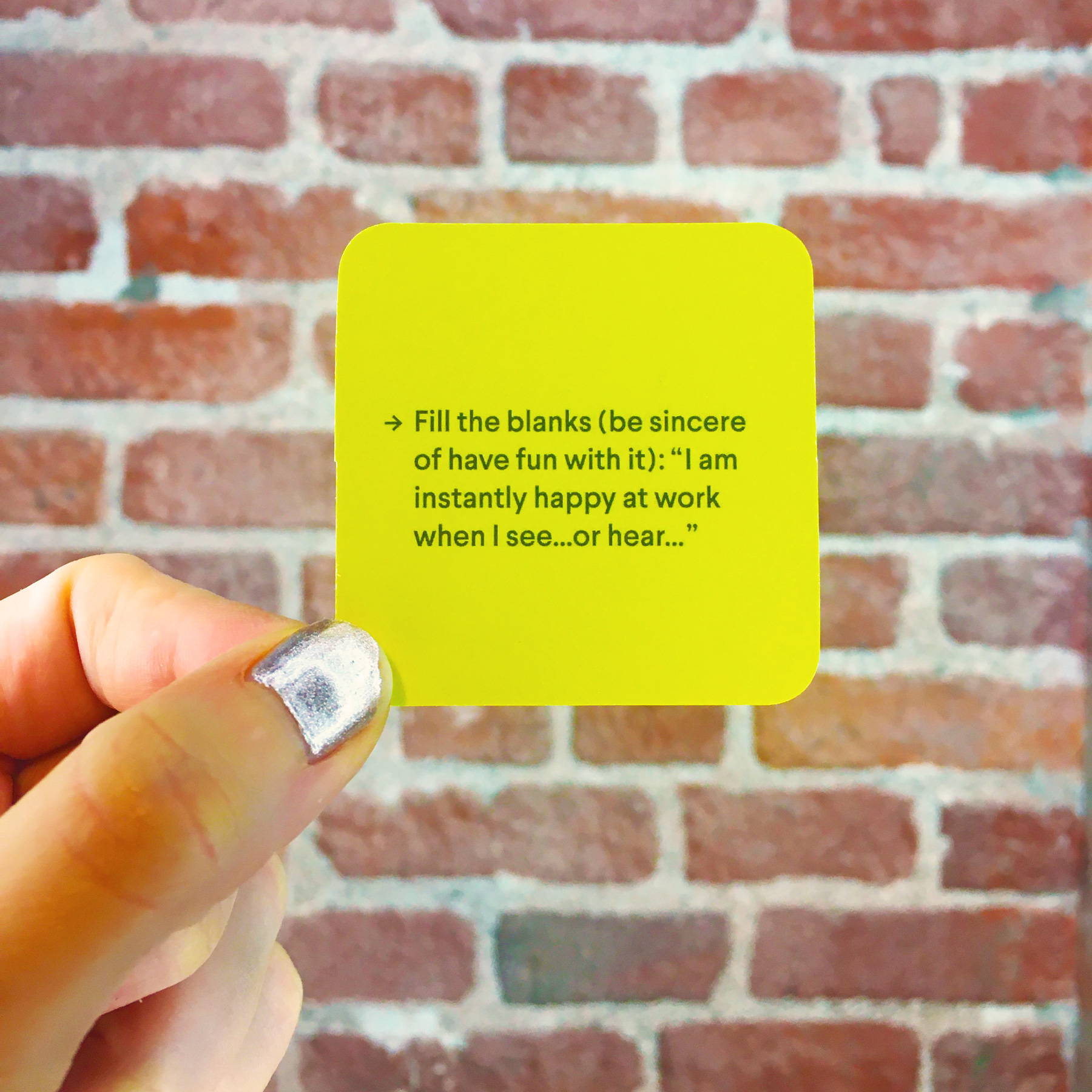 DISCOVER WHAT HAPPINESS REPRESENTS FOR EACH INDIVIDUAL

Have fun hearing the answers, and discover how happiness at work can be represented on a day to day basis.

READY TO EXPERIENCE HAPPY MOMENTS?
"Fun! We learn more about each other which fosters connection, trust and good team work!"
Tia B. - Human Ressources Training Manager
INNOVATIVE TOOL FOR TEAMS
"Great product! Connection, joy and reflection. Meetings with my team have been a richer experience with these cards."
Marie G. - Country HR Manager
"It was a HUGE success! Our team loved it"

''I wanted to create something that would really have a positive impact at work while being so simple and fun to use !''
" I believe your employees, your team is always your strongest asset. I hope these tools help you show them how valued they are, create a positive team synergy like never before and improve happiness in your workplace, for you and those around you."
Sophie Brochu
Founder of Happy Moments

We'll inform you of tips and tricks and free sneak peaks to our upcoming products!
Together, let's transform the workplace for the better, one "Happy Moment" at a time!