Our world needs, more than ever, Happy Moments at Work
Infuse happiness at work.
Simple. Powerful. Uplifting.
Our world needs,
more than ever,
Happy Moments at Work
Infuse happiness at work.
Simple. Powerful. Uplifting. Actionable.
IDEAL TOOLS FOR MOTIVATIONAL TEAM BUILDING ACTIVITIES!
👩🏼‍💻👩🏻‍💻👨🏽‍💻👨🏻‍💻 YES, THEY CAN BE USED IN A REMOTE WORKING SITUATION!

Be one of those companies that have developed a strong culture based on people, happiness and team spirit!
Our duo "Happy Moments At Work" contains 60 questions cards and 6 team challenges cards (each edition contains 30 questions cards and 3 team challenges cards).
Number of participants: Unlimited
Duration: A few minutes, or a few hours. It's up to you!

TEAM BUILDING ACTIVITY: Boost your team's motivation and synergy with a positive team building activity.
EMPLOYEE RECOGNITION: Inspire all your team members to develop a positive perspective and to recognize the strengths of each individual, the team and your organization as an employer.
EMPLOYEE ONBOARDING: Create a positive employee experience to welcome your new team members! Strengthen relationships between your team members and the new employees on board to increase collaboration from the very beginning.
HAPPINESS AT WORK & EMPLOYEE EXPERIENCE: Discover what happiness at work represents for each of your team member and get the inspiration to find initiatives to put in place to enhance it even more.

Let's transform the workplace for the better, one "Happy Moment" at a time!

1. Can these be used in a remote working situation?
Absolutely! You can use a video conference tool (ex: Zoom) and you are ready to go.
2. How often should these be played? Are they only good for one time use?
What's great about this set is that they can be used more than once and in several ways! We invite you to bring these out during team meetings, when you welcome a new team member, team building events... see all the other inspiring ways you can employ our At Work.

3. Who is this game for? How can my workplace benefit from this?
Our duo set is designed to fit a variety of industries and workplace! Learn more about how our At Work set has benefited various companies.
4. Can I buy the Happiness at Work / Welcome to the Team separately?
Our 'At Work' collection is only offered as a set. They complement each other perfectly.
An uplifting team experience!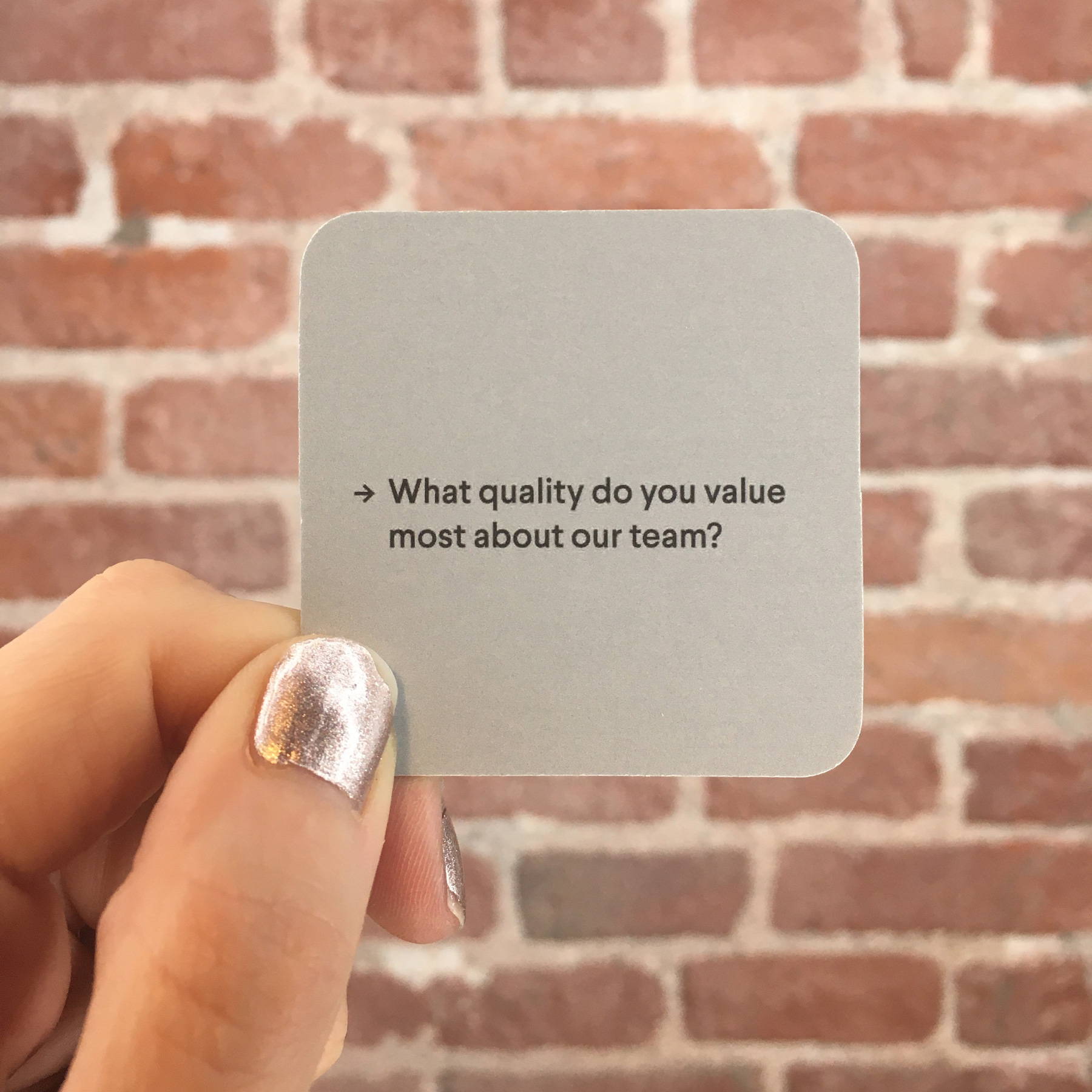 With this card, each member of your team will share what he appreciates and values. Being recognized by our peers helps reinforce the sense of belonging with the company and the team.

HIGHLIGHT YOUR STRENGTHS!

Sharing the reasons why you decided to work here makes you remember how privileged you are and makes you focus on the positive side. This is a great way to highlight your company's strength through your employees' own voices.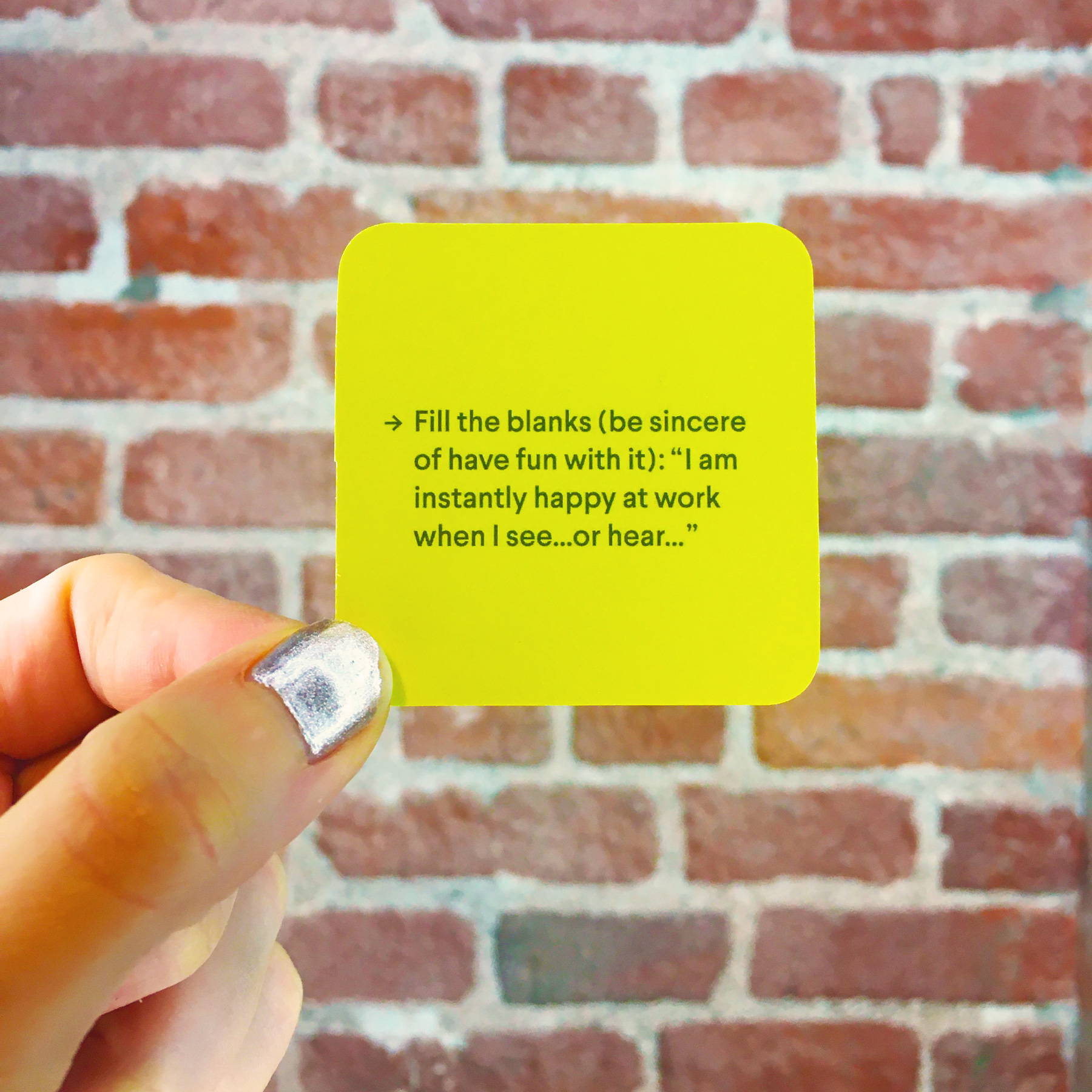 DISCOVER WHAT HAPPINESS REPRESENTS FOR EACH INDIVIDUAL

Have fun hearing the answers, and discover how happiness at work can be represented on a day to day basis.

Discover the multiple ways to play and apply Happy Moments at your workplace.
"In three words, I would describe these new products as unifying, joyful, and useful. Great products created by a top line entrepreneur."
Christiane Germain
Co-president & CEO, Groupe Germain Hôtels

Former Dragon on Dragon's Den Quebec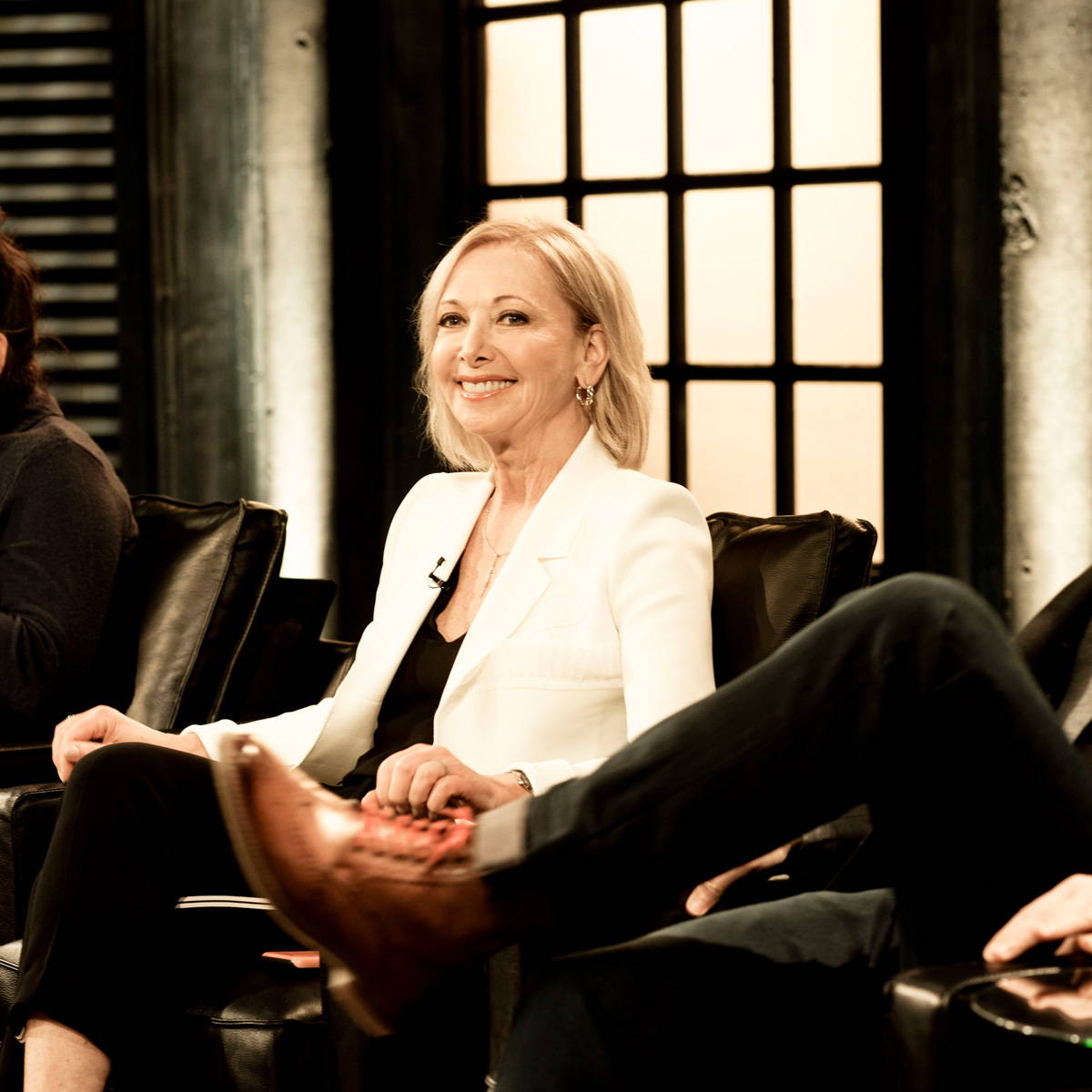 ⭐️⭐️⭐️⭐️⭐️


"Cet outil est aussi un jeu qui permet aux membres de l'équipe d'échanger régulièrement, tout ça en ayant du fun!!! Parfait pour amener une nouvelle culture basée sur l'échange et la collaboration. Merci 🙏🏻"
- Lucie

Desjardins
⭐️⭐️⭐️⭐️⭐️


"L'outil parfait pour une activité de consolidation d'équipe. Il est fait avec beaucoup d'intelligence et d'humour. Nous sommes tombé sous le charme et l'avons essayé déjà à plusieurs reprises. Toujours un grand succès!"
- Martine L.
Hydro-Québec

⭐️⭐️⭐️⭐️⭐️


"Un produit de qualité qui allie le plaisir avec la profondeur. Les questions son pertinentes et puissantes. Elles permettent à la fois la réflexion et l'introspection et aussi les discussions authentiques et animées. Vraiment bien conçu de façon ultra-professionnel. Je le recommande autant à mes collègues coachs et facilitateurs qu'à mes clients."
- Pascale Dufresne
Inspire Leadership



GATHER UP, TEAM! 👩🏼‍💻👩🏻‍💻👨🏽‍💻👨🏻‍💻

A virtual team lunch? An online video conference meeting? Happy Moments tools can be used anywhere, anytime.
PICK A CARD, ANY CARD.
Each participant randomly picks a question or challenge card.
HAVE FUN! ENJOY THE MOMENT.
On the menu: motivating and fun discussions, great ideas, new positives perspectives, laughs and most of all, a well being and unifying feeling.

Designing for Happiness at Work
Each edition has been strategically designed with our expertise in human resources management, team building, coaching and Neuro-Linguistic Programming (NLP). We base our approach on three pillars that have proven to help organizations build stronger, highly-motivated teams leading to higher levels of employee engagement.
Happiness at work is directly linked to the quality of the relationships amongst team members, and between employees and their immediate supervisor.
Create stronger bonds between team members by facilitating genuine and constructive interactions.
Immediately boost your team's motivation and synergy with a positive team-building activity that will be appreciated by leaders as much as employees.
Employee recognition plays a key role in fostering happiness at work.
Each of your employee deserves to be seen, heard, valued and recognized for who he/she is and what he/she contributes at work. Make your team shine in a significant and powerful way.

Positive change starts with a positive mindset. Its easier said than done....right?
We help you to spark motivating and useful reflections and new positives perspectives that will create an instant feeling of well-being for you all. With a positive mindset we can overcome all challenges.

''I wanted to create something that would really have a positive impact at work while being so simple and fun to use !''
" I believe your employees, your team is always your strongest asset. I hope these tools help you show them how valued they are, create a positive team synergy like never before and improve happiness in your workplace, for you and those around you."
Sophie Brochu
Founder of Happy Moments

We'll inform you of tips and tricks and free sneak peaks to our upcoming products!